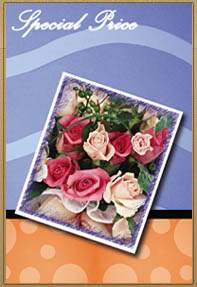 LE NOSTRE OFFERTE E PROMOZIONI - OUR PROMOTIONS
LE NOSTRE PROPOSTE - OUR OFFERS
Per le prenotazioni fatte almeno 40 giorni prima del ceck-in di una durata minima di 5 giorni, l'Hotel Ondina offre uno sconto pari al 5% dell'intero soggiorno escluso il costo dei servizi richiesti a parte.
Per le coppie sposate entro l'anno si applica lo sconto del 10% sull'intero costo del soggiorno con un minimo di sette notti riservate a prescindere dalla data di prenota-zione . Questo sconto non è cumulabile con il precedente. Per poter usufruire dell'offerta basta cliccare sul pulsante Book Now e selezionare l'offerta che vi interessa
English version
For the reservations made at least 40 days before ceck-in of a minimal duration of 5 days, the Ondina Hotel offers to an equal reduction in price to 5% of the entire excluded stay the cost of the services demands besides.
For the braces married within the year the reduction in price of 10% is applied on the entire cost of the entire stay, with a minimum of seven nights classified, to prescind from the reservation date. This reduction in price is not cumulative with the precedence. To qualify, simply click on the book now button and select the offer that interests you.